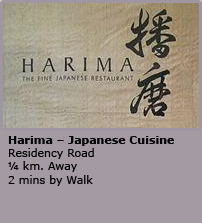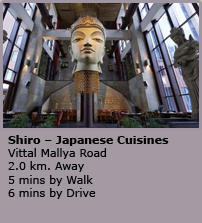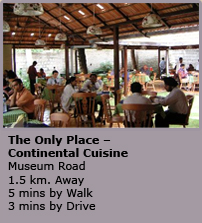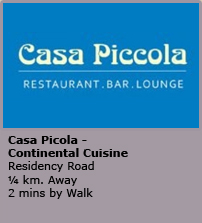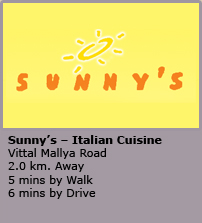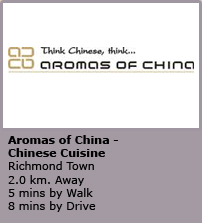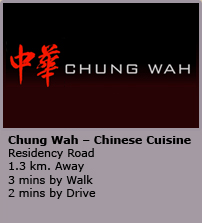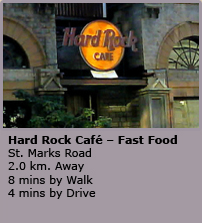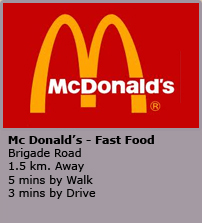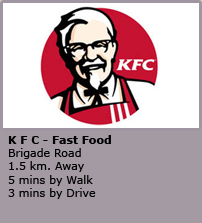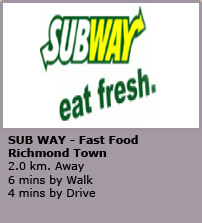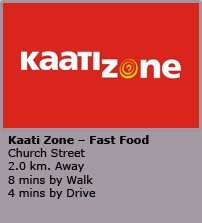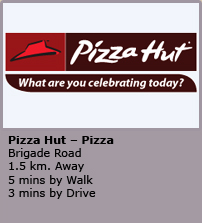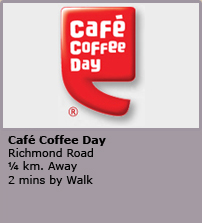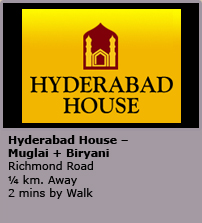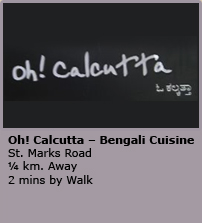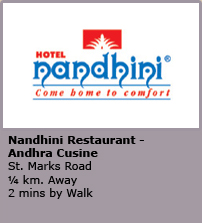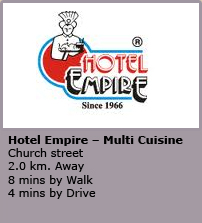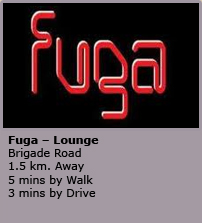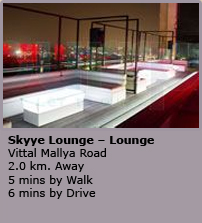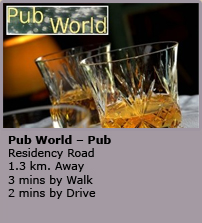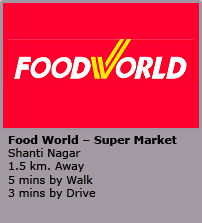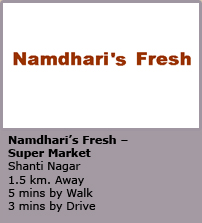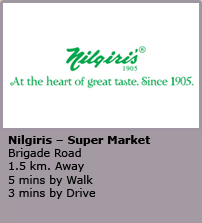 Food & Drinks
Lunch / Dinner is catered in the Apartment / Room from the best 10 Restaurants of Bangalore, situated around our property, offering varied Cuisines – Continental (including Burgers and Stakes), Indian (North Indian, South Indian, Bengali, Hyderabadi), Chinese, Japanese (Harima), Pizza Hut, etc, etc for the Guest to choose from.

Within an easy walk of Sterling Living Space – Residency Road you will find just about every type of Restaurant, Clubs, Lounges, Pubs and Shopping District, as given below. Alternatively, you can shop at one of the Local Supermarkets and cook your own meal in your Apartment.

So whether you prefer to shop and cook for yourself, eat in or eat out, your appetite will be satisfied when you stay with us at Sterling Living Space.